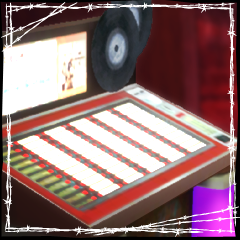 A complete listing of jukebox tracks, their source, and how to attain them. Each track is linked to an achievement, so please take care if you want to fully avoid spoiling them.
The jukebox contains music from various ATLUS games but most notably Persona.
Ad blocker interference detected!
Wikia is a free-to-use site that makes money from advertising. We have a modified experience for viewers using ad blockers

Wikia is not accessible if you've made further modifications. Remove the custom ad blocker rule(s) and the page will load as expected.