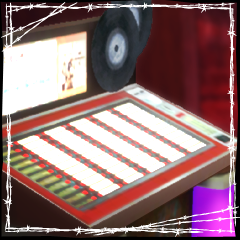 The Jukebox is an in-game access point for all the songs on the Catherine Original Soundtrack and much more, located in the Stray Sheep, to the far left and next to the Rapunzel arcade.
The songs are unlockable and can only be achieved through various actions in and outside of the main game. A list and how to unlock them can be found here.
Ad blocker interference detected!
Wikia is a free-to-use site that makes money from advertising. We have a modified experience for viewers using ad blockers

Wikia is not accessible if you've made further modifications. Remove the custom ad blocker rule(s) and the page will load as expected.