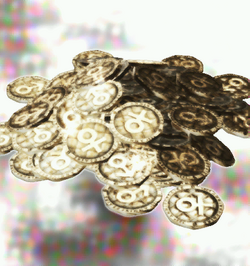 Enigma Coins are the currency of Catherine, which the player can use to purchase items for Vincent from the Fat Sheep at the Landings. They simply appear to coins with either a ♂ or ♀ symbol on them.
To earn Enigma Coins, the player must do any of the following.
Collect the small money piles in Nightmare Stages.
Get a high score.
Have a high safety bonus upon completion of the tower.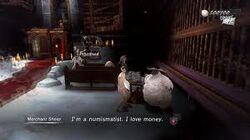 Once the player has enough, they can use the Enigma Coins they collected to buy items from the Merchant Sheep.
Enigma Coins carry on through playthroughs, so the player does not need to worry about losing all their money for early bonus items and extra lives.
Ad blocker interference detected!
Wikia is a free-to-use site that makes money from advertising. We have a modified experience for viewers using ad blockers

Wikia is not accessible if you've made further modifications. Remove the custom ad blocker rule(s) and the page will load as expected.